Linkage Fire and Security Corp NYS License id 12000329530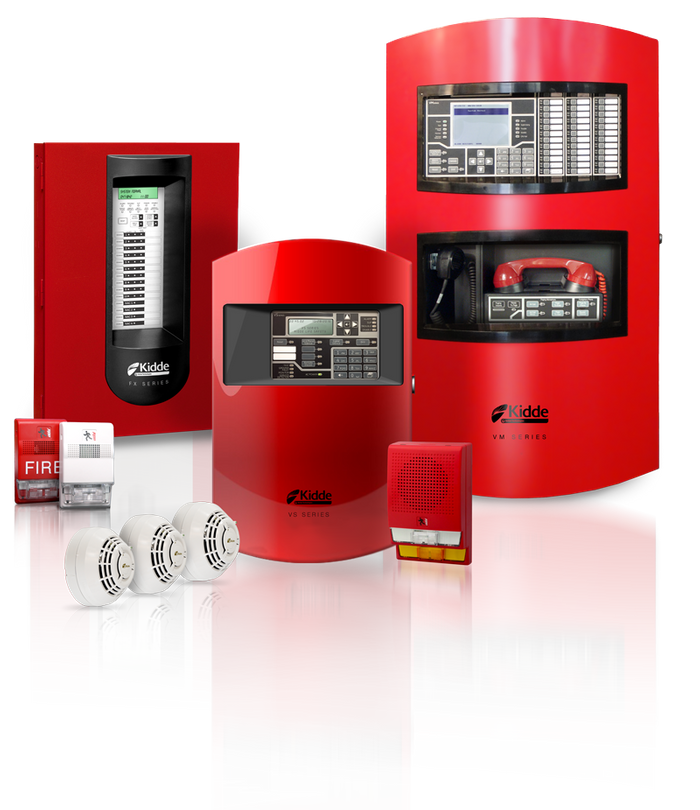 FIRE ALARM ENGINEERING INSTALLATIONS and MONITORING SERVICES 
YOUR ONE-STOP SHOP TO HAVE ALL YOUR BUILDING INTEGRATIONS
Linkage Fire and Security is a professional company dedicated to providing a safe environment in terms of Fire Protection and proper emergency response. We work with professional engineers, filing representatives, as well as Fire Department Officials and County Fire Marshalls, to ensure that all building occupancy groups comply with the latest Local Building Codes and NFPA Standards. Linkage Fire and Security's expertise is in the installation and maintenance of life safety building systems such as Fire Alarm, ARCs, CCTV, Access Controls and Burglar Systems. Our team of professionals is committed to providing the highest quality of service to ensure the safety of all building occupants.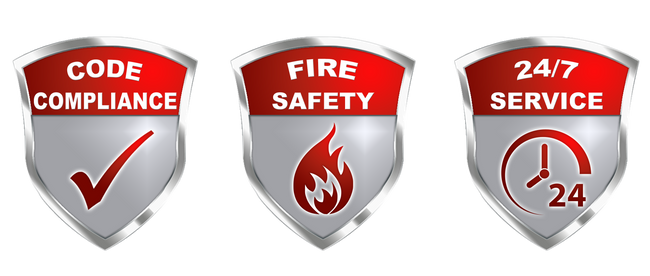 Who is Linkage Fire and Security?
Linkage Fire and Security Corp is the most modern and experienced generation of building Fire safety and security integrations company. As a new generation of talented professionals, we must encourage our clients to also make a difference in regard to the safety of any building occupants by actively providing the best guidance and consulting engineering about the entire process of obtaining the right system for their building occupancy, the best code-compliant design, the most effective commercial fire alarm system installation method in a timely matter then proactively service all systems avoiding false alarms and maintaining a reliable and compliant alarm monitoring service.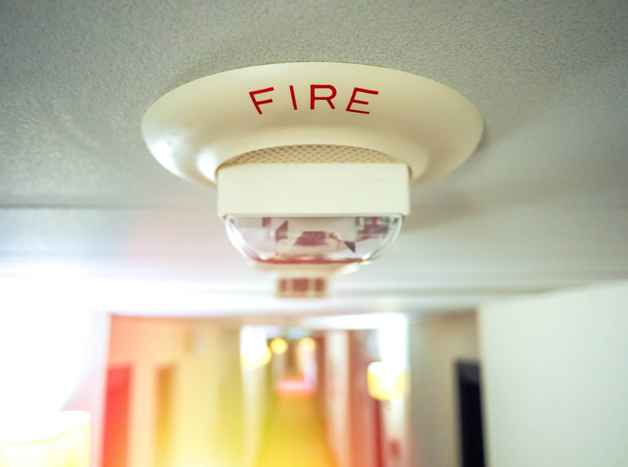 Fire Alarm Installations
design - as built your fire alarm system project
OPEN YOUR COMMERCIAL SPACE IN NO TIME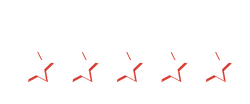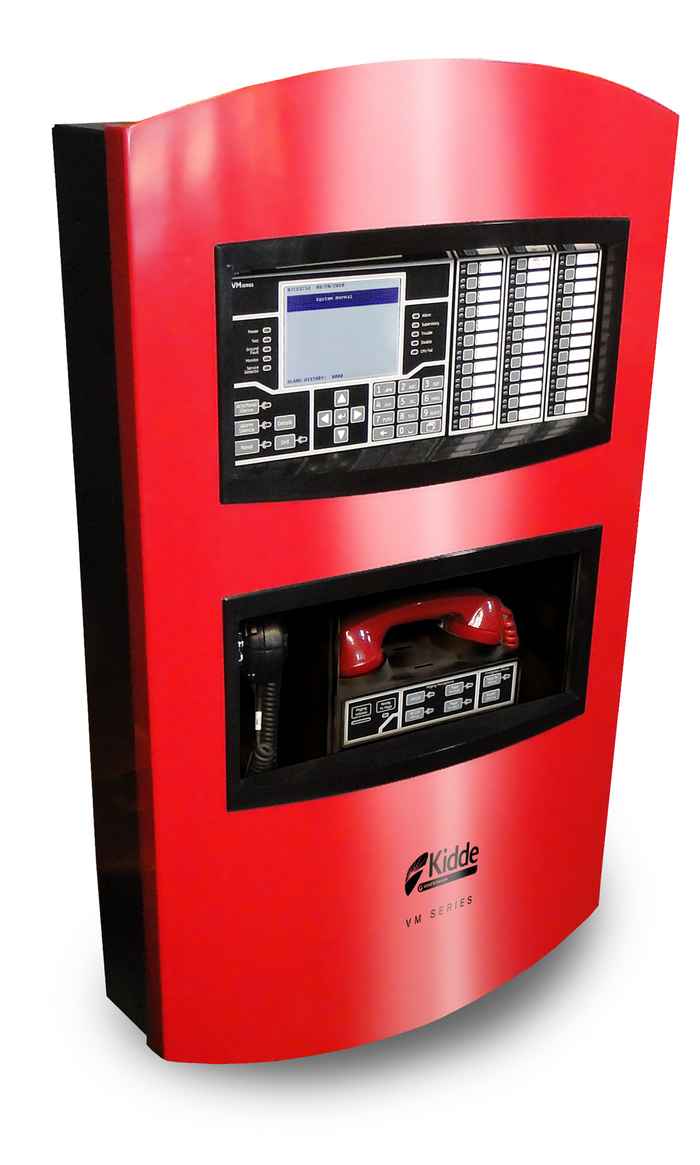 WE ARE KIDDE COMMERCIAL ENGINEERED SYSTEMS DEALERS
As Kidde Engineered Systems Authorize Dealers we can provide our customers with top-of-the-line Fire Alarm Equipment, Support, and Maintenance at all times. Kidde is one of the top leaders in the fire and life safety industry. Because we understand that there's more to safety than equipment and technology, We take the time to collaborate with builders, owners, architects, and designers, cultivating partnerships with community initiatives and non-profits, educating professionals, and customers alike in fire safety.
What we do Best
Linkage Fire is committed to completing realistic deadlines, We target the same goal which is to help obtain that Final Certificate of occupancy in order for our clients to start their business operations without a big downtime. Other times we are there to defend and cure those tough Violations Orders.
fire alarm monitoring
The Foundation and one of the most important features of modern Fire Alarm Systems are to report all events to a supervised station. We will provide nothing more than the top-of-the-line FDNY UL-approved monitoring station. We can save up to 50% of your actual cost by eliminating phone lines and doing the proper maintenance to reduce the number of service calls.
fire alarm design & engineering
We provide Consulting Engineering for any type of Fire Alarm Project. We are confident to say we are experts on New York State Building Code, NYC Building Code, Westchester, Putnam, Dutchess County, and all Long Island Local Ordinance based on what AHJs Enforce their areas in the fire protection industry.
Emergency Services
Our Certified Technicians along with well-trained dispatchers can perform outstanding service within minutes to service any Fire and/or Security system in our city. We work 24/7 around the clock to repair any system no matter the day/time or how old it may be. We will get your system back to normal operation and help prevent more unexpected false alarm incidents.
Here is How we Link to your Building: Experience and Honesty

Fire Alarm Design
Depending on the project and system type our regular estimated time to obtain a set of approved drawings by AHJ is very minimum compare to others. We are in constant communication following up with authorities and providing live feedback to our clients in regards their application.

Fire Alarm Installation
High-Rise buildings or small Residential / Commercial spaces we can get any installation done. Our Installers and supervisors are fully trained in NFPA 72 standard for Fire Alarm Systems along with Nicet certifications on all levels.

Fire Alarm monitoring
Nowadays copper lines are no longer a reliable path of communication and we are strong believers in digital communications that's why we provide at a lower cost UL-listed Radio Communicators along that we are affiliated with the best monitoring central station in New York.

ARCS System
In NYC most New Building construction over 75 ft High for commercial and 150ft for residential occupancies shall be provided with Auxiliary Radio Communication System and at Linkage Fire, we provide ARCs Engineering services and Complete installations via different distributors and Partners.
Systems we typically service
We are fire alarm systems experts. We can cover you for installation, servicing, programming, and monitoring.
Silent Knight
Fire-Lite
Bosch
Edwards Est Series
Edwards IO Series
Kidde / Vigilant
Napco
Siemens
Faraday
Mircom
Acme Systems
Advanced
Potter
Gamewell-FCI
Please contact us if your system is not listed below.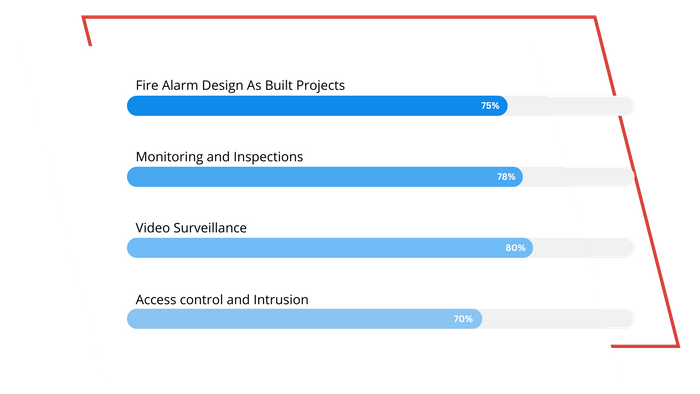 Why linkage Fire & Security ?
Building Integrations is our passion, so we will always have the responsibility of standing firm next to any customer so they feel the security and reliability found in any system we may Design, Install and Maintain. Behind the scenes we've got your back.