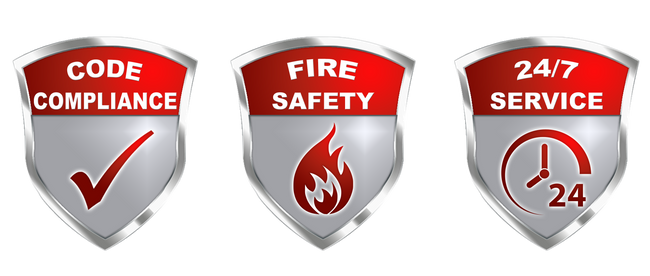 Fire Alarm engineering 
ENGINEERING TOP OF THE LINE CODE COMPLIANCE ENGINEERING DESIGNS
Linkage Fire and Security is the company to work with when you need a top-notch Fire Alarm Design in NYC. Submitting a Fire Alarm Application with FDNY requires a basic architectural drawing showing the building layout. At Linkage Fire we provide Drafting services to generate AutoCAD Drawings.
Based on building Characteristics from Certificate of Occupancy, Schedule of Occupancy, or Letter of No Objection. Fire Alarm Systems are designed by a Certified Engineer as per the local Building Code. Linkage Fire will guide you through the entire design process of obtaining a set of Approved Drawings.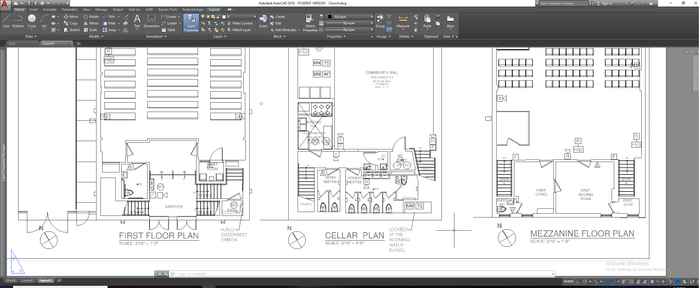 Fire Alarm Design and Engineering process.
One of the most critical steps of a fire alarm installation is the Design and Engineering process which may take several weeks back and forward with the AHJ if the proper procedure is not followed. That is why a Fire Alarm Engineer must be involved since day One of the project. Below we share some tips for a successful engineering process with fast approval:
Provide an Accurate Architectural Layout in AutoCAD.
Provide a valid Certificate of Occupancy, Schedule of Occupancy, and/or Letter of No Objection.
Provide All Documentations Like TM-1, ACP-5 Asbestos Report if applicable.
Complete a Fire Alarm Design as per code.
Submit Application to Local Authorities. (Most of them are now filed Online depending on the County)
Engineering Services
We Offer the Entire Engineering Package however submitting a code compliance fire alarm application can be challenging even among professionals. Linkage Fire and Security can achieve any size or type of fire alarm project.
Drafting Architectural Layouts:
Older buildings don't have proper digital AutoCAD Drawings. At Linkage Fire we provide scaled architectural layouts that will allow a proper fire alarm design. We are hands-on on the field, survey buildings, and measure every wall if necessary. Other scenarios are with scanned PDF drawings and at Linkage Fire engineering department can convert PDF drawings into .DWG CAD files ready for a Fire Alarm Design.
Fire Alarm Design:
At Linkage Fire we design Fire Alarm systems based on minimum requirements specified by local authorities and national NFPA Standards. It's extremely important to hire an experienced engineer that does not over-design, select the right type of fire alarm system, and at the same time protects the most critical areas of the building. This criterion will save resources and potentially reduce the cost of installation. Our Staff counts with a Professional Engineer and Nicet Lv III Certified Designers.
Filling and Expediting Fire Alarm & ARCs Systems:
Preparing paperwork for Fire Alarm Applications is another critical part of a successful Fire Alarm Project. At Linkage Fire and Security, We are Certified DOB Expediters. We can handle All Department of Building Applications and File any type of Permit.
Fire Alarm Post Approval Amendment:
Fire Alarm Job Applications Filed by any applicant can be superseded by another applicant. Fire Alarm Applications can be amended for multiple reasons like adding/removing a floor or simply to correct any discrepancy on a given design. At Linkage Fire and Security, we also complement this service.
Special Services.
iBwave Designs: We can Provide iBwave Designs for ARCs to ensure proper wave propagation within protected premises.
Post Fire Smoke Purge Systems: Our Engineering Staff provides Purge Systems Designs and Service Existing Purge Systems integrated with Fire Alarm Systems.
Ready to get started? Get a Free Quote today!
Your safety is our priority. Whether you own a commercial building or manage a large residential complex in New York, you can trust Linkage Fire and Security for all your Central Station fire alarm needs.
Contact us today for a free estimate and let us provide the fire safety solution that best fits your needs. Let's make your building safer together.