Fire Alarm Installation & Repair in Putnam County, NY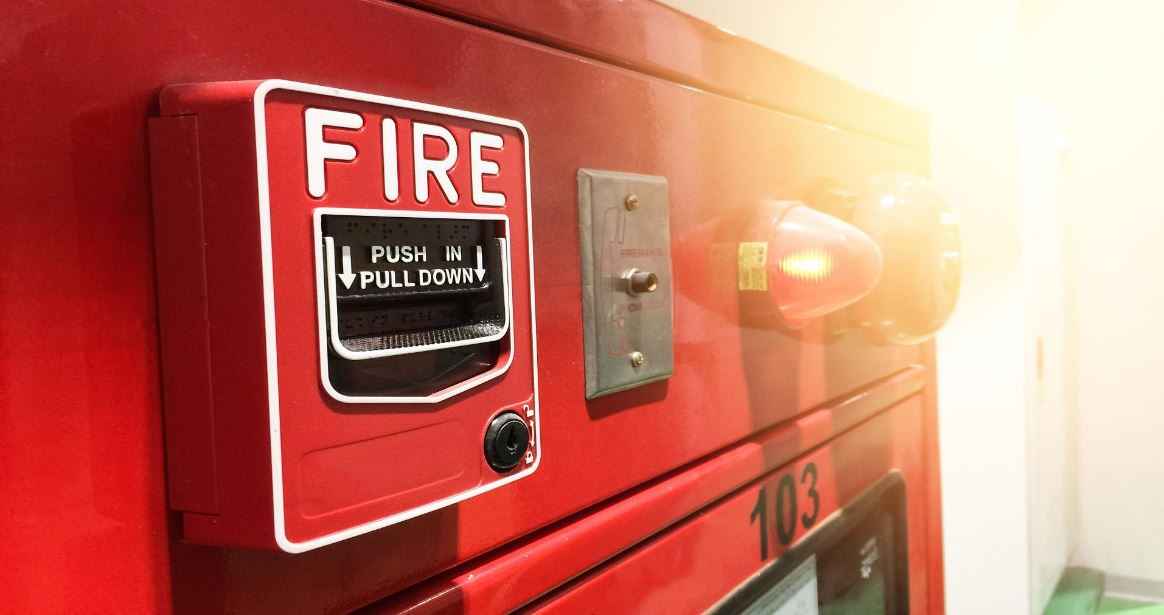 Fire Alarm Installation in Putnam County, NY
At Linkage Fire and Security, we're not just another Fire Alarm Installation in Putnam County, NY; we're your go-to experts. Our team of proprietary fire alarm panel installers specializes in ensuring your safety by setting up cutting-edge fire alarm systems. As a commercial fire alarm company, we understand that every business is unique, so we offer tailor-made solutions. Our fire alarm wireless system services are second to none, providing you with the latest technology for reliable protection. Whether a new installation or an upgrade, our fire alarm control panel installation contractors are at your service, ensuring your property is equipped with top-tier fire safety.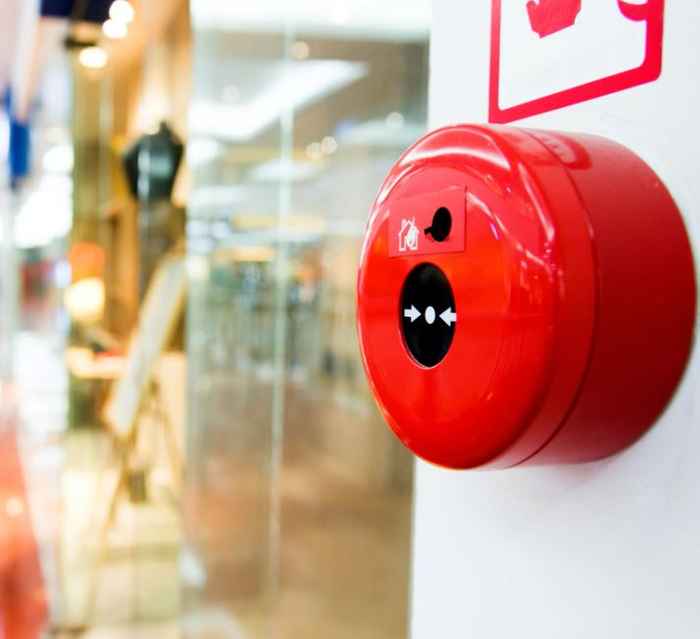 Fire Alarm Repair in Putnam County, NY
Linkage Fire and Security stands as your trusted partner for impeccable Fire Alarm Repair in Putnam County, NY. When the safety of your property is on the line, there's no room for compromise, and our skilled technicians understand that better than anyone. We specialize in the intricate art of fire panel repair, ensuring that your fire alarm system functions flawlessly. Our rapid response team is always at your beck and call, ready to tackle any fire alarm system issues that may arise. We're not just here to fix problems; we're here to prevent them, offering proactive maintenance that keeps your system in optimal condition year-round.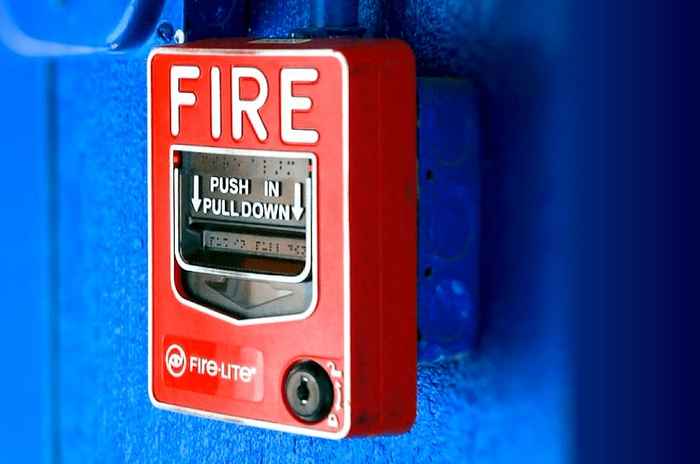 Fire Alarm Monitoring in Putnam County, NY
Experience peace of mind with Linkage Fire and Security's top-tier Fire Alarm Monitoring in Putnam County, NY. We understand the value of a monitored fire alarm system and offer competitive rates without compromising on quality. With us, your safety is monitored 24/7, ensuring swift response in case of emergencies. With a commitment to excellence and a track record of delivering top-notch fire alarm system monitoring in the Putnam County, we provide the peace of mind you deserve. When you choose us, you're choosing safety without compromise. Trust us to keep a vigilant eye on your property, providing you with the security you deserve.
Fire Alarm Trouble vs Supervisory in Putnam County, NY
Understanding the nuances of fire alarm systems is crucial for safety, and Linkage Fire and Security is here to clarify the difference between Fire Alarm Trouble vs. Supervisory in Putnam County, NY. A fire alarm trouble signal indicates a problem with the system itself, such as a malfunctioning component. On the other hand, a supervisory fire alarm signal indicates a non-fire-related issue, like low water pressure in a sprinkler system. Our experts can quickly identify and address these signals, ensuring your safety systems are always in top condition. Trust in us because when it comes to fire alarm repair, we don't compromise; we excel.
Fire Alarm Drawing Symbols in Putnam County, NY
In the intricate world of fire safety planning and precise system design, Linkage Fire and Security is your best partner. We specialize in an array of services, and among them, we excel in providing expertise on Fire Alarm Drawing Symbols in Putnam County, NY. Our commitment to your safety extends to empowering you with the tools and insights you need to create precise fire safety plans. With Linkage Fire and Security by your side, you'll have the confidence to design fire alarm systems that not only meet but exceed the highest safety standards. We are your partners in safety, ensuring the well-being of your space.
Kidde Fire Alarm
Our expertise in Kidde Fire Alarm systems ensures reliable installation and maintenance for your Putnam County, NY property. With a focus on your safety, we provide top-notch service and peace of mind.
arc system fire alarm
We specialize in integrating Arc System Fire Alarms, offering cutting-edge fire detection technology. Our commitment to innovation ensures that your Putnam County, NY property is equipped with the latest advancements in fire safety.
fdny approved fire alarm companies
As an FDNY-approved provider, we guarantee compliance with Putnam County, NY regulations for enhanced safety. With us, you not only meet the standards but exceed them, ensuring maximum protection for your property.
faraday fire alarm
Trust us for Faraday Fire Alarm systems, meeting commercial fire protection needs in Putnam County, NY. Our dedicated team ensures that your system operates flawlessly, safeguarding your business and assets.
irl fire alarm
We provide innovative IRL Fire Alarm solutions, keeping your Putnam County, NY property up-to-date with modern safety requirements. When you choose us, you're choosing advanced technology and safety without compromise.
siemens fire alarm company
Count on us for Siemens Fire Alarm systems, renowned for industry-leading fire safety solutions. With our expertise, you get a system that's both reliable and cutting-edge.
a-1 fire and security
Choose us for comprehensive A-1 Fire and Security solutions, ensuring uncompromised safety for your Putnam County, NY property. Your peace of mind is our priority, and we deliver it with excellence.
How often should fire alarms be tested?
Fire alarms should be tested monthly to ensure they're functioning correctly. In addition, professional inspections should be conducted annually to guarantee they're in peak working condition and ready to protect your property. Regular testing and maintenance not only ensure compliance with safety standards but also provide peace of mind.
What is a central station fire alarm?
A central station fire alarm is a system that connects your fire alarm to a monitoring center. In the event of a fire or emergency, it automatically alerts the monitoring center, which then notifies the appropriate authorities. With a central station fire alarm, you can rest assured that trained professionals are constantly vigilant, and ready to respond to any potential threats.
Why does the fire alarm go off for no reason?
False alarms can be triggered by dust, cooking smoke, or sensor malfunctions. Regular maintenance and cleaning can help prevent such occurrences, ensuring your fire alarm system in Putnam County, NY remains reliable. Keeping your system clean and well-maintained not only reduces false alarms but also minimizes disruptions and potential safety hazards in your property.
Why is the fire alarm going off with no fire?
Intermittent alarms can result from low batteries, sensor issues, or environmental factors like humidity. Promptly addressing these issues is crucial to maintaining a dependable fire alarm system. Regularly checking and replacing batteries and ensuring sensors are functioning correctly helps prevent false alarms and ensures your system responds accurately to genuine emergencies.
Why does the fire alarm keep going off for no reason?
Repetitive false alarms may indicate a system problem that requires professional assessment and repair. Regular maintenance is essential to ensure your fire alarm system operates correctly. Timely repairs not only resolve the issue but also contribute to the longevity of your system, preserving its reliability for years to come.
NFPA fire alarm inspection requirements
NFPA (National Fire Protection Association) requires annual fire alarm system inspections by qualified personnel with expertise in NFPA 72 standards. Detailed documentation of inspections, tests, and maintenance, including findings and corrective actions, must be maintained. Functional testing, encompassing all system components, is vital to ensure compliance and system reliability.